Dear Friends,
Elchanan Shtiglitz, a BFL brother,  wrote "One does not enter on his own to the Passover seder.  We each enter with our families but with a sense of belonging and connection to the entire Jewish People.  Passover is about redemption but not a personal one.  It's only together that we are redeemed and become free."
Last week hundreds of our BFL members saw this come true in front of our eyes.  After a year stuck in our homes, huddling together to be safe from the terrible plague of this pandemic, we emerged together to a moment of collective freedom through a life-changing project called the Iron Brother.  For months we trained – often indoors – to be able to run, scuba, swim, and bike the entire length of Israel, from Rosh HaNikra to Eilat, in three days.  For many of us, this training kept us going, it gave us something to live for.
More than 100 of our members each with his own story of redemption went free in their own way over these three days.  There was Gabi Shoval, who over a year ago could barely stand on his prosthetic, was leading the 62-kilometer bike ride. What a hero!

There was our own BFL leader Tamir Movshovitz, who was on crutches for years and never thought he would run again, out running like a gazelle for 21-kilometers.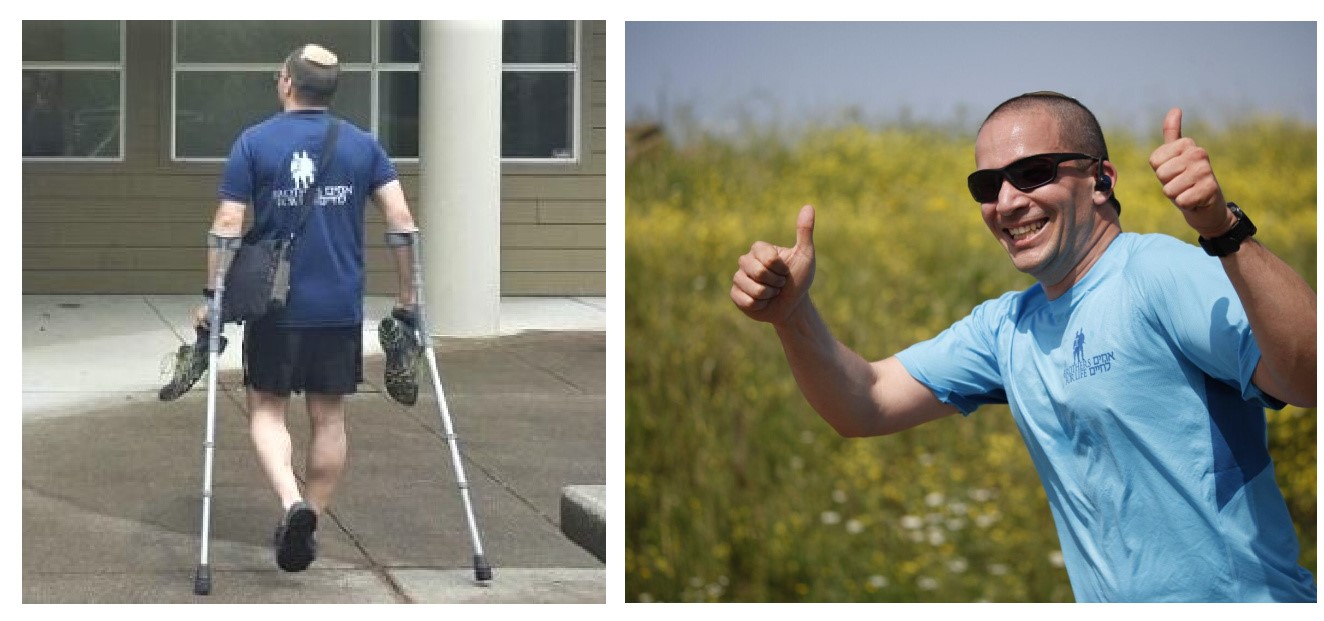 And there was Shmuel Mashasha who swam with one leg and a prosthetic fin and inspired us all.

Each of us had his personal moment of redemption but over the three days of pushing, grinding, and supporting each other we saw a collective miracle. I cannot describe the inspiration and strength it gave us.  We discovered that we are not just stronger together, but that our togetherness is what gives us our personal strength.  Dear families around the world, please know that this is the same togetherness we have with you! 
As we say on Passover, Next Year in Jerusalem!
Thank you, and may you and your family have a Chag Pesach Sameach,
Yours,
Yaniv