To our dearest BFL family,
Firstly, I want to thank each of you who has stepped forward to support our emergency campaign. Your funds are being put to work each day, helping injured soldiers in hospitals around the country. If you have not yet contributed, you can click on the link below.
Everyone in Israel was affected by October 7th. A few of our brothers paid the ultimate price and died either protecting Israel or in the massacre. Many of our members, who were injured previously, have volunteered in reserves and are on the front line. One of them is Shraga Stern, our Chicago director, who caught the first flight to Israel on October 8th. Please see his story here: Israeli American commander from Chicago returns to Israel to fight Hamas
Below, you will see a short summary of some of our emergency services. We are also providing emergency services to our almost 1400 current members and their families, especially those living in the South or whose spouses have been called to reserve duty.
One of the most important next steps is to begin to match newly injured soldiers with BFL mentors who have overcome the same injuries. For a 21-year-old soldier who just had a full leg amputation, there is no better person on earth to help him than another soldier with the same amputation who is now able to walk normally and even run on his prosthetic.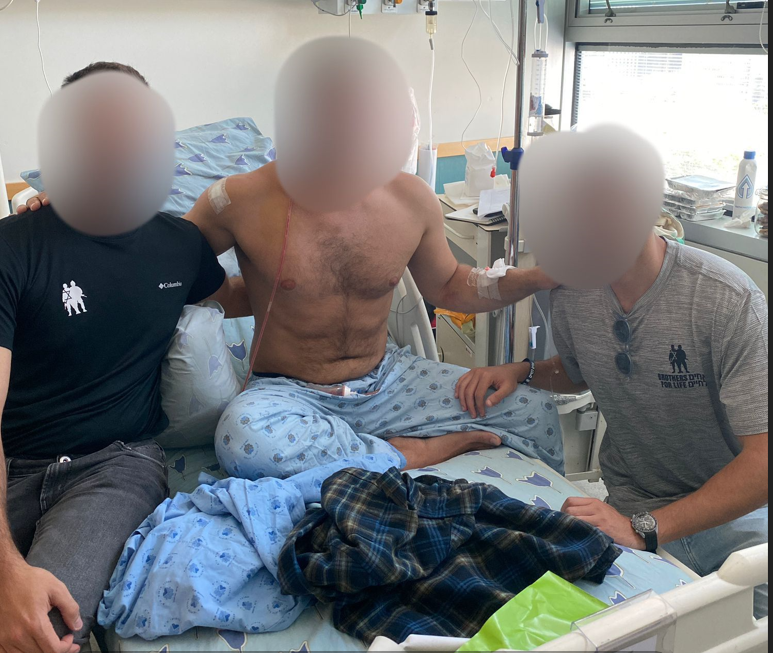 Deployed over a hundred BFL mentors who are meeting with newly injured soldiers daily in the hospitals. We have done over 450 individual intake sessions with newly injured soldiers and are reaching out to the remaining 150 injured who were released early from the hospitals to make room for our newly injured.
Provided support to injured soldiers and their families:
Hotel rooms for families near the hospitals
Immediate financial aid, hospital transportation
Purchased and distributed items for the injured soldiers in the hospitals: iPods, laptops, furniture, towels, clothing, toiletries and more.
Opened a 24-hour hotline for the newly injured soldiers and their families to reach out for immediate material or mental health needs.
Spousal outreach – For every newly injured soldier who has a partner, we are endeavoring to connect them with a member of our spouse's project so they can also receive mentorship at this critical time.
Please know that this is just the beginning. We now understand that the last 15 years of BFL were a preparation for this moment, and no matter what it takes, we will be there for every injured soldier and their family, step by step, until they can get their lives back. Lastly, please know that we are also with you! We know antisemitism is on the rise in your communities, and we can't wait to visit you and strengthen you in your communities and on campuses when the time is right.
Shabbat Shalom from Israel.
Am Yisrael B'Yachad L'Netzach! (The Jewish people are together forever!)
Yaniv.