Dear friends,
The last two weeks were busy at BFL but by far the highlight was the second annual BFL delegation to Poland to bear witness as injured IDF soldiers to what the Nazi's tried to do to our people.
The head of this delegation to Poland was Dekel, head of our soldier to soldier progams.  I asked him to share his experience with us. Here are his words:
The trip to Poland   In the ten years since we started BFL, this was the most significant, difficult and powerful journey I have experienced. To me it was definitely the most important program we have ever run. I had the privilege of going on this journey with a wonderful group that included a Muslim fighter, Jewish  fighters from different ethnic groups, Yemenites, Moroccans, Iraqis and Tripolites, and with them Ashkenazim with roots from all over Europe, including Poland. We underwent an amazing experience that we will never forget.  As kids in Israel we all had studied and explored  the Holocaust in depth but of course never truly understood what was there. My entire family comes from Yemen, but I have personally never felt more connected to my Jewish Brothers and Sisters.
We were exposed to the fragility and temporality of life. We realized how important it is that we have a country, a strong Israeli state that will not let this happen again. Ever. While it put our own injuries in a new perspective, we felt proud that we played an important role in preserving the Jewish people after what we witnessed in Poland.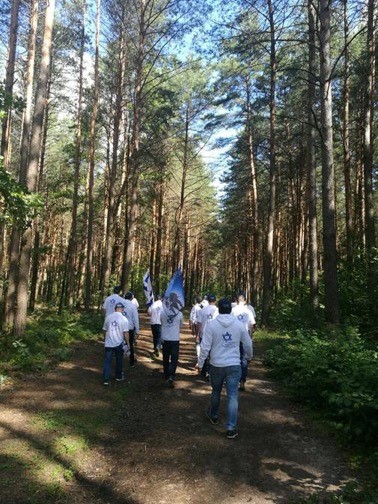 We went to the Warsaw Ghetto, the Lopochowa Forest where our brothers were executed in the death pits, Treblinka, the Krakow ghetto, Maidanek, and Auschwitz. We saw with our own eyes the witness of the terrible horrors experienced by our people just over seventy years ago. We tried to make a special ceremony wherever we visited, said Kaddish, and prayed for the souls of the murdered. We met with the Righteous among the Nations from Poland for a moving and powerful meeting. In Auschwitz-Birkenau, we marched proudly behind a delegation of IDF soldiers and officers. We sang with them at a moving ceremony at the site and even left a bouquet of flowers on behalf of Brothers for Life.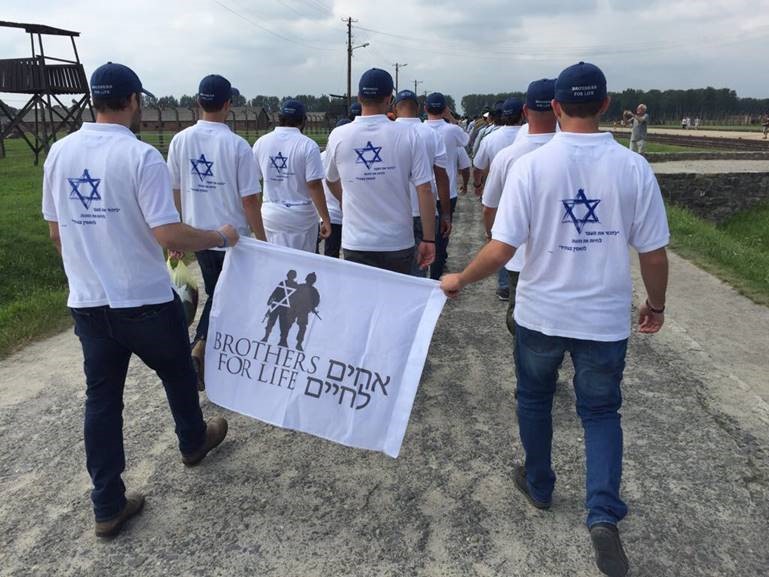 It was a great privilege to lead this journey. We formed a group around the immense pain we experienced. We were able to lend supported to one another over and over again.
One holy decision, simple and clear, we all made as a group during this journey. Was "Never Again"!
This is my message to all of you: Israel is strong but we are often alone and we need you.   It is important that every Jew all over the world be made strong by the burning memory in his heart so that the oath, "never again" may be engraved on his soul.
 We must pass this on to future generations so we will not forget what happened there in those terrible years. We must send many more Jews to Poland to truly understand the Shoah. We must do everything to commemorate this terrible memory so that we will not reach this hell again!
Thank you for giving me the privilege of leading this delegation. I want every one of our 770 members to experience what we went through last week.  It will change them forever.
May you go from Strength to Strength, 
  Dekel Darachani Director of soldier to soldier programs, Brothers for Life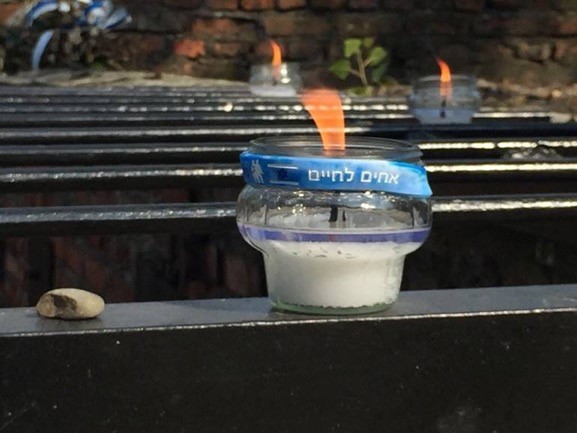 Never again. Shabbat Shalom,
Arale