Dearest friends,
Rosh Hashanah starts this evening; It's a holiday where we look inside to find a new vision for the upcoming year and we begin again, not from where we started but from everything we have overcome and built up to this point in our lives.
In that spirit we chose this photo especially for you: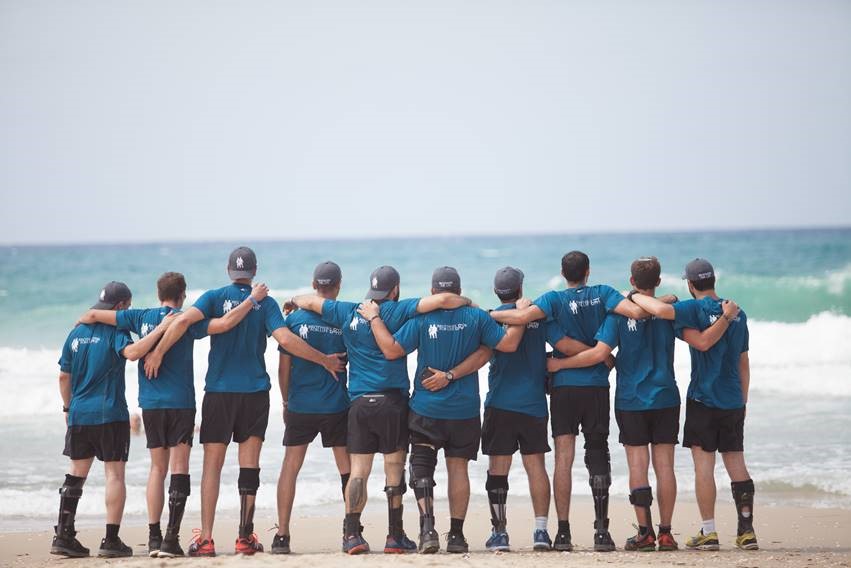 This picture represents your incredible support and boundless love for our brother's   These are ten of seventeen  BFL Medical Project members who just finished yet another special  atraining camp with l IDEO brace on their legs. Without this brace most of them can only "walk" normally with a cane or crutches.  Now with this IDEO they began again.  They can not only walk normally, they can run!
Thank you for making this possible and  for helping the hundreds of other BFL members find a new beginning after their injury. The IDEO brace is just one physical expression of what you are doing for so many soldiers.  Finally, they are learning that they can run in their lives again!
On behalf of our almost 780 soldiers and their families in Israel, we wish you a  Shanna Tova Umetuka.  May it be a year of peace, a year when for the first time no new IDF soldier is injured.
Sending you love from Israel, 
Arale