Dear friends,
Multiple times a week we have ongoing projects that are fun and from the outside seem like nice outdoor activities.  However, nice outdoor activities do not heal soldiers who literally can't sleep at night or have a feeling that they are back in battle every time they hear a loud sound.  We view the "activities" as a way to create the perfect setting and atmosphere for the real change to begin to take place- the soldiers opening up and sharing their deepest fears and struggles that they hide from everyone in their lives but are always there as the cause of their suffering everyday.
We don't talk about this too much, we simply invite the brothers to participate in the team.  They leave their homes and enter the protection of a group of soldiers just like them who give them the feeling that they are completely understood. Their mood lifts, they begin to smile and even laugh. Then and only then, without even asking, they begin to open their hearts and ask for help from others how have lived through the same  thing.  I can tell you personally that often it's just the ability to talk and have someone who has been there listen with total understanding, that gives you insight that you don't have to carry the anxiety and fear  with you anymore.  You have probably heard us say that the understanding in their eyes speaks more than any words ever could.  it's hard to explain but that is exactly what happens.
A good example of this would be the fishing project. For some soldiers who are not ready to make the commitment even to join a sports project this is a great start.  They are not "just" coming to fish. The car is the fishing and but the engine and the journey is the healing that takes place during and after as the guys begin to talk.  We look for the smiles on their face as an indicator the change is about to begin.  This is photo from the past week but there are so many examples of this on a weekly basis.
This week we also had 110 members take part in a trip to the North of Israel, and then listened to leader in Israel talk about some of his difficulties returning from his duty to the country.  (Sorry for not explaining more but there are some privacy issues.)  The photo shows the state of mind we want to create before our brothers begin sharing.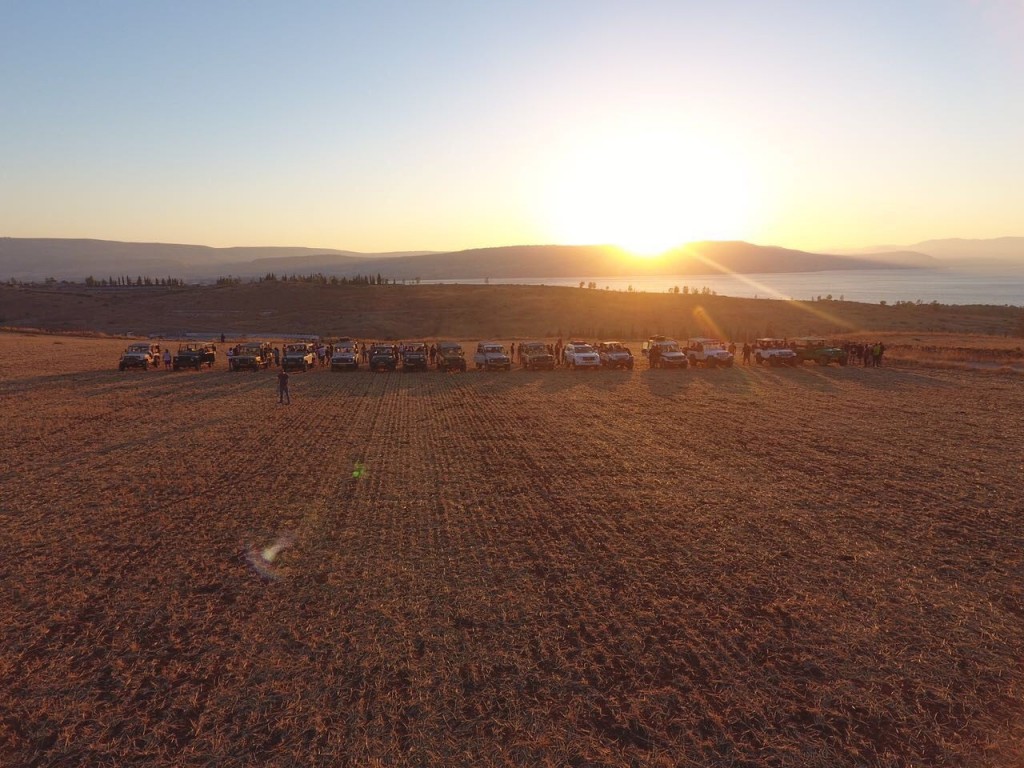 I want to take this opportunity to wish our BFL  partners in Canada and the US a happy Canada Day and Fourth of July.  In a little more than a week we will begin our first delegation to Toronto and we are excited to meet and share with Canadian injured soldiers.
Shabbat Shalom from Israel,
Arale