Dear friends,
Last week we had our end-of-the-year flagship event: "Lighting the Chanukah Candle" and over 700 BFL members, spouses, and dear ones joined. It was like an Israeli wedding!
Like every year at this event, we choose a BFL brother to speak on behalf  of all the members.  We call it the "Members Speech" and it has become something of an honor. This year we choose a wonderful soldier named Assaf  who decided to devote his speech to his 13 friends who were killed in front of his eyes during Operation Defensive Shield.  Assaf fought in the Givati Brigade and was called up to serve when the operation began.  After ten days of fighting, Assaf's force ambushed by Islamic Jihad terrorists in the city of Jenin.  Assaf was shot three times in his leg and thankfully survived, but 13 of his brothers were killed that day.
At the end of his speech, Assaf shared with all of us something very special.  He and his wife have been married for well over a decade and unfortunately were unable to have a child.  Last year BFL had the merit of helping Assaf  in this area by funding a special procedure and Eight months ago they gave birth to a daughter! They decided to name her "Simcha", which means "Joy."
After he shared with us this amazing story Assaf summed up his speech with these words:  "Brothers for Life, literally creates life".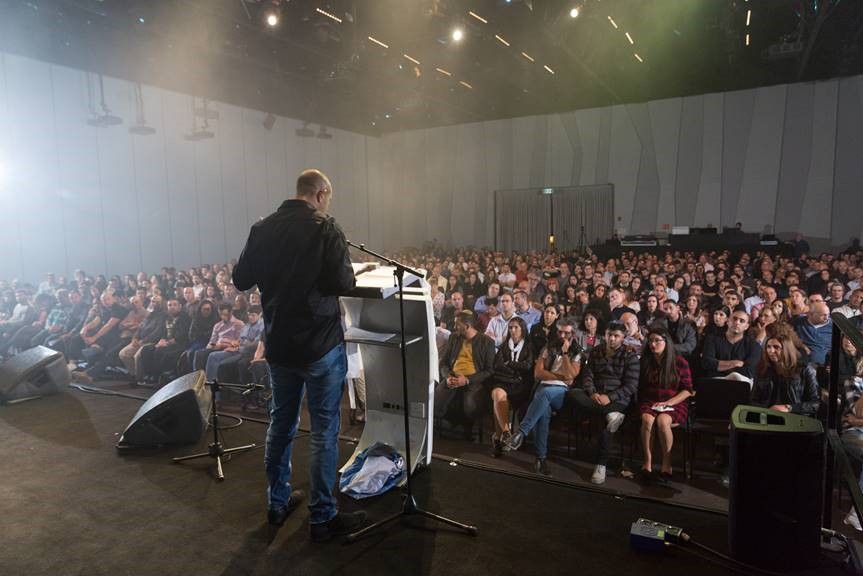 The final lighting of the Menorah this year was awarded to our three BFL regional coordinators: Pini, Northern coordinator, Miki, Jerusalem coordinator, and Kobi, Southern coordinator, who each work day and night for BFL members in their regions.  It was only fitting for them to stand in front of the Menorah as they bring light where there was darkness.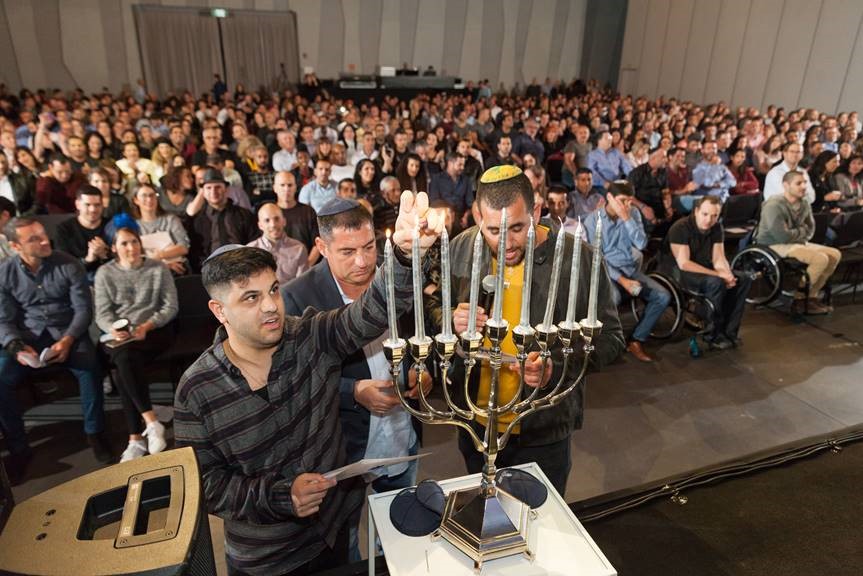 This Sunday will be the last day of the secular year, but every end is a new beginning. On behalf of all BFL management team, I want to thank you all for your endless trust, support, and love and to wish you and your family a happy healthy New Year.
Shabbat Shalom from Israel,
Arale