Dear friends,
We're having a busy and amazing week here at BFL.
The Boston delegation just landed back in  Israel  after nine days of  love, sharing, and incredible experiences with their host families and the Boston community. During their week in Boston, the delegates met with again wounded American Veterans at Gillette Stadium, one of delegation highlights were lasting relationships with our US brothers begin.  A huge thank you to all of our Boston BFL partners for a life changing week.
Another BFL delegation took off  last Saturday night to Mexico City for our second annual Mexico City delegation.  While majority of our programs of course take place in Israel, these delegations are like concentrated doses of the most powerful medicine in the world, love, giving and sharing. ( I will never forget my first delegation to Seattle, my life was changed forever in one week and I understood for the first time what it meant to protect the entire Jewish People. ) Gracias to the most amazing host families in Mexico City!
As part of our delegation, we had the privilege to speak to the kids in the Jewish schools.  It's our honor and responsibility to share with these students that you don't have to be a IDF soldier to do your part for Israel.  Very important.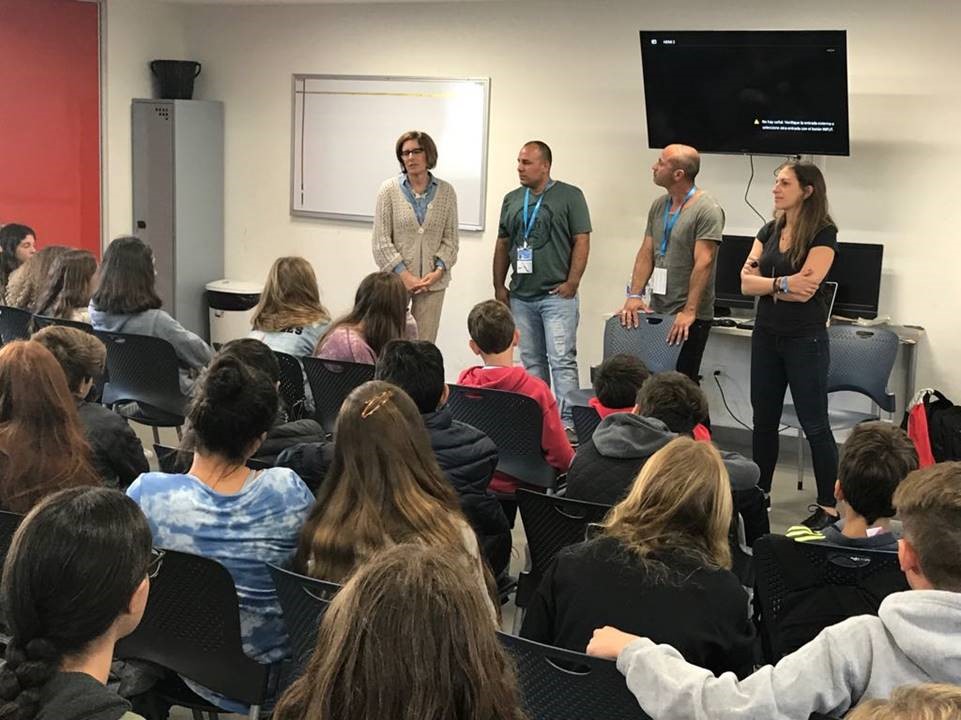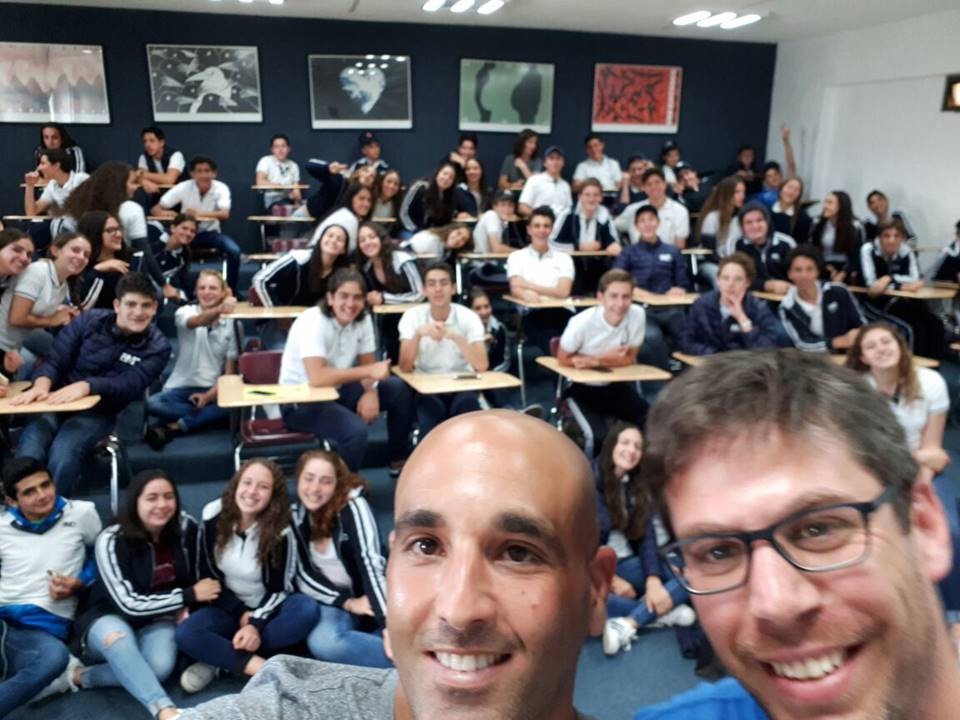 Lastly,  this week a truck driven by a BFL member we will call A.G. arrived at the Beit Achim. AG is an Israeli Druze, who joined the army out of his love for the state. He rose through the ranks quickly to become a border police commander in the northern sector of Jerusalem. In 2005, during a riot in the Jerusalem area, a rock was thrown at him and his head was injured.
A few months later, a terrorist driving a tractor ran over a group of people on the side of the road. AG was the first to respond to this horror. This event opened a long series of difficult trials he experienced during his service, to the point of mental collapse. He joined BFL about a year ago and was in great pain. This week he arrived with a work of art that he created for the people who have helped him get back his life.
Shabbat Shalom from Israel,
Arale