Dedicate my gift in honor or memory of someone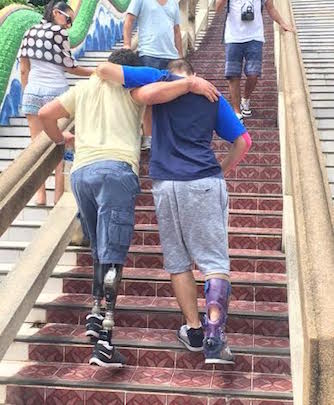 Brothers for Life is a registered non-profit 501(c)3 organization. All donations are tax deductible.
A group of Brothers for Life advisors has stepped forward to underwrite all of our administrative and fundraising costs, enabling 100% of your donation to go directly to services and programs helping our injured soldiers.
If you'd like to make a donation by check, please send it to:
Brothers for Life
270 South Hanford Street, Suite 207
Seattle, WA 98134
For a copy of our annual report, please email us at admin@brothersforlife.com