Dear Family,
 This weekly update was written by Rabbi Chaim.
 I know in BFL we tend to through around the word "Miracle" quite a bit, but the truth is that Ben Gurion himself set this precedent when he said years ago, "In order to be a realist in Israel, you must believe in Miracles." BFL is an almost daily living manifestation of Ben Gurion's prophetic words.
Take for example the photograph of BFL member Gabi Ziv's wedding on this past Tuesday evening.  It's a beautiful photo in its own right, but behind this photo is something unbelievable.
You see, Gabi was one of the most seriously injured soldiers in 2008.
Wounded in the Second Lebanon War, Gabi returned to his unit and continued serving in the Golani Brigade. Then, on December 20th, 2008, Gabi took part in Cast Lead anti-terrorist operation in Gaza.  During the operation terrorists opened fire on Gabi and his team. . Gabi was first shot in his back and hand, then minutes later he suffered a devastating injury to his brain from and RPG.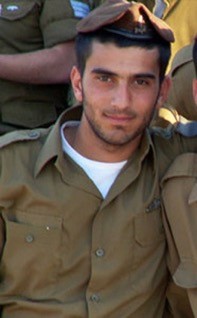 So many of our brothers were literally millimeters away from death.  Gabi was no different, and though he was alive, he was completely unresponsive for weeks after his injury.  The first  and most important miracle was the moment  that Gabi opened his eyes, the ensuing miracles came slowly as he learned again to perform the most basic functions that we take for granted. Honestly, in those dark moments, did anyone believe that Gabi would get his life back and one day get married to his wonderful wife Ella?
Those who have spent time with our amazing BFL members know now two things: everything is possible, we never, ever give up.
Since 2009 Gabi has been an integral member of BFL and took part in our New York delegation two years later which helped to change his life.   As a soldier with a 100% injury rating, Gabi quietly faced down challenge after challenge.  Today he is a beloved member of our BFL family.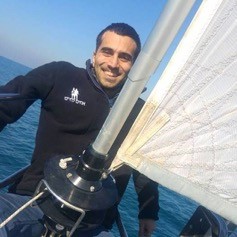 When a person overcomes great suffering and difficulty, the joy and rejoicing at their wedding is beyond words.  In the end that RPG just multiplied the joy at Gabi and Ella's wedding. At BFL we are humbled to have Gabi counted amongst us.  We now welcome Ella and Gabi into our family of new BFL couples.  We will be there for them at every turn whenever they need us.
Shabbat Shalom,
Chaim Levine