Our vision is that every wounded combat soldier receives the care and support needed to ensure his return to a fullfiling and contributive life.
How injured soldiers help newly injured soldiers reclaim their lives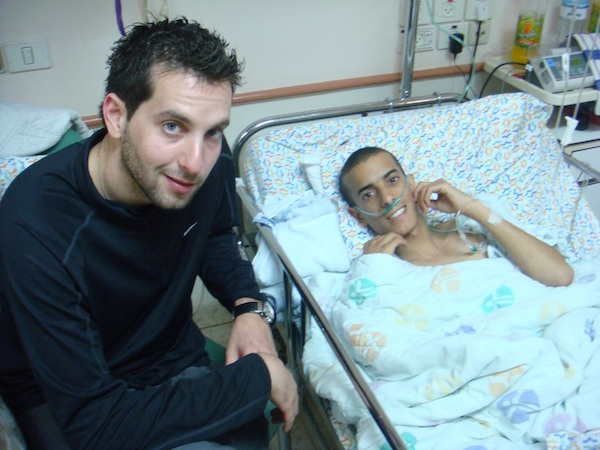 An injured soldier is matched with a Brothers for Life mentor who in many cases has faced the same injury.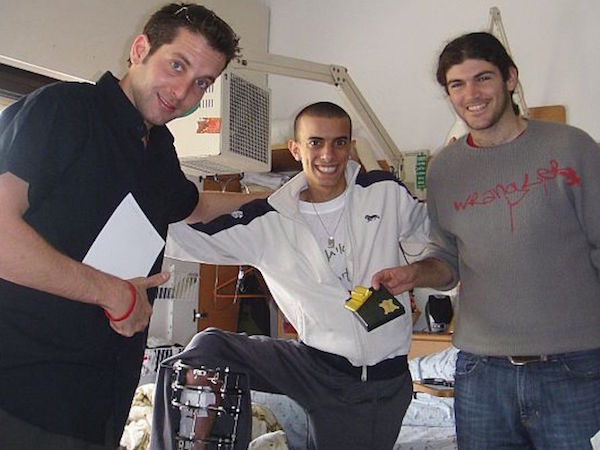 Mentoring is offered through every step of rehabilitation, from the hospital bed to returning to daily life.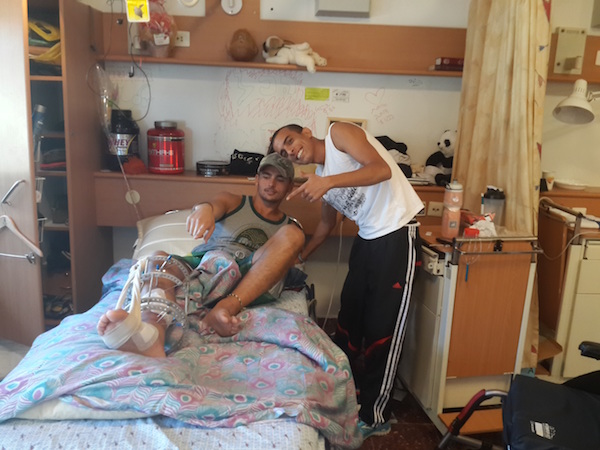 Our injured brother himself becomes a mentor to a newly injured soldier suffering from the same injury.
Individual and Group Mentoring
BFL is based on the model of "injured soldiers helping injured soldiers". The model is simple: every new member of BFL is assigned a mentor, a soldier who was also injured and dealt with similar experiences and challenges. The mentoring process often begins at the hospital bed and continues until our injured brothers are able to not only return to their lives, but help others do so as well.
Mentoring takes place both in the Beit Achim and all over Israel in the cities where our soldiers are trying to re-integrate. There is nothing more powerful than being mentored by another injured soldier who suffered injuries, defeated death and lost his friends, but has found his way back to a productive life.
Our volunteer mentors are in contact with their injured soldiers on a regular basis, both through one-on-one and group meetings.
Financial, Medical and Educational Aid
In 2008 BFL began providing material support to those soldiers in need of financial, medical, educational, or legal aid that is not otherwise being provided by any institution or agency.
Over half of the injured soldiers mentored by HFH will need aid at some point of their struggle to return to a functional life. Soldiers in need are directed to fill out a "request of assistance" form which is reviewed by the financial aid committee on a monthly basis. The aid allocated can be in form of direct financial aid, as well as food coupons and partial scholarships paid directly to the colleges or universities. Since 2008 BFL has supported over 100 soldiers through the financial aid fund. Recent examples include an wheelchair bound soldier receiving ongoing alternative physical therapies to ensure his legs and back don't atrophy or a partial scholarship for a soldier who has been suffering from Post Traumatic Stress Disorder so severe that for eight years he was unable to work or study. The amount of aid provided for each soldier ranges from $500 to $10,000.
In 2011 Mr. Eric Samson established The Samson Family Financial Aid Fund, which is now helping hundreds of soldiers in need of assistance.
Since that time, Brothers For Life has provided a total of 2,429,158 NIS to 466 individuals. This is an average of 5,212 NIS per soldier.
Vocational Programs and Internships
In 2012 BFL initiated its vocational program which established our first "business" run completely by injured soldiers: BFL Experience. BFL Experience is an unparalleled travel service lead by the elite combat officers and soldiers which offers Bnai Mitzvah Family Tours, IDF hostage rescue simulation, and much more. Establishment of our Vocational Project has already helped in finding employment for a number of members.
Educating the Diaspora
During the past years our members have inspired and educated over 6,000 people in Israel and the US about the sacrifice for Israel and ethics of Israeli soldiers.