Dear friends,
This week I want to share with you what we consider to be joyous news.  Something that symbolizes the the power of the Jewish People more than anything else: How we constantly go from darkness to light, from bondage to redemption.
This is the story of one special BFL brother:  Shai Siman Tov.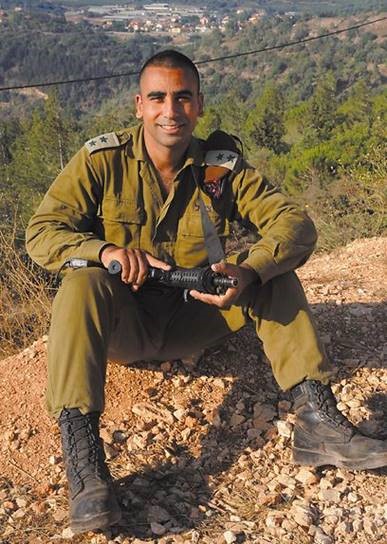 Shai is 39 years old , married and a father of two wonderful children. He began his service in the Golani Brigade and served and fought in the last three wars in Israel to protect us all. In the Second Lebanon War in 2006, he was a company commander in the Egoz unit. In Operation Cast Lead in 2009, he was a Battalion Commander in the Golani Brigade. In Operation Protective Edge in 2014, he was a Battalion Commander of the 12th Battalion of the Golani Brigade.  Bottom line- Shai was a rising star in the IDF and saved many lives through his service.
On the morning of July 25th, 2014,  Shai was the Golani battalion's force commander in Gaza and his focus was finding and destroying the terror tunnels used by Hamas to infiltrate Israel and kill civilians.  During a battle with Hamas terrorists, a tunnel collapsed on Shai injuring him gravely.   Thank God Shai survived, and though he can no longer move his arms or legs is spirit is stronger than ever.  Here is the proof:  Shai was in the hospital for 18 months trying to recover from his injury.  As soon as Shai got out of the hospital he returned to serve in the IDF where he trains the future generation of IDF commanders.  There are no words to describe the commitment and courage of Shai.  It's something the history books will write about.
This week, more than three years after his injury,  the IDF chief of staff decided to promote Shai's  rank and give him a commendation for excellence, in recognition of his outstanding service since his injury.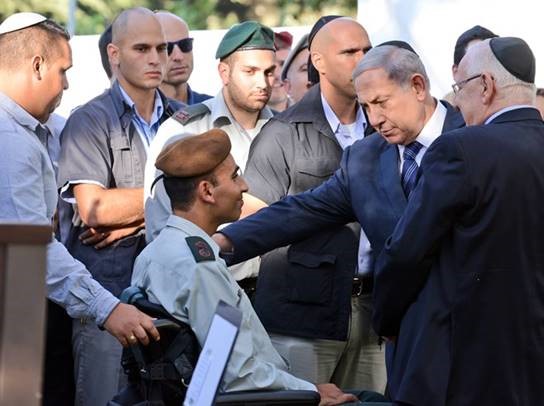 David Ben-Gurion, the first Prime Minister of Israel, said: "Every Jewish mother should know that she puts the fate of her sons is in the hands of the commanders who deserve it." We are fortunate to entrust our fate as fighters and the fate of our children to commanders like Shai.  All of us in BFL view Shai as one of the greatest living heroes in Israel.
Am Israel Chai! Shabbat Shalom from Israel,
Arale